DTS - SRS Lab - Headphone Surround Sound - Dolby TrueHD -
DTS-HD Master Audio format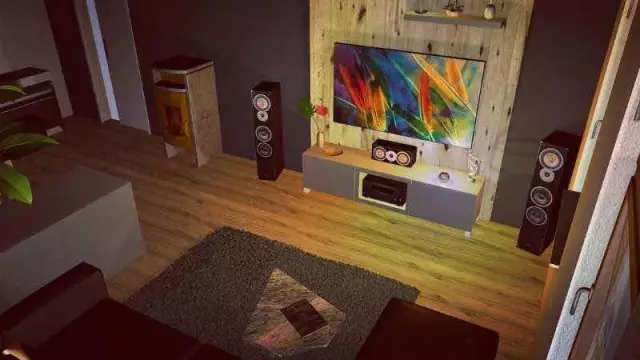 DTS
DTS, which is well known in the field of surround sound, has improved its surround sound technology for home use. The basic DTS is a 5.1 system, just like Dolby Digital 5.1, but because DTS uses less compression during the encoding process, many people feel that DTS sounds better. Moreover, Dolby Digital is primarily used for the soundtrack experience of movie soundtracks, while DTS is used for mixing and playback of music performances.
DTS-ES
DTS proposes its own 6.1-channel system, which competes with Dolby Digital EX, two systems called DTS-ES Matrix and DTS-ES6.1 Discrete. Basically, the DTS-ES matrix can create a rear center channel from the existing DTS5.1 code material, and the DTS-ES discrete requires a DTS-ES discrete track for the program material being played. Like the Dolby Digital EX, the DTS-ES matrix is backward compatible with the DTS-ES6.1 discrete format for 5.1 channel DTS receivers and DTS encoded DVDs.
DTS Neo:6
In addition to the DTS5.1 and DTS-ES matrix and discrete 6.1 channel formats, DTS also offers the DTS Neo:6 format. The DTSNeo:6 functions like Dolby Pro Logic II and IIx. The receiver and preamplifier are equipped with a DTSNeo:6 decoder that extracts a 6.1-channel surround sound field from the existing analog two-channel material.
DTS Neo:X
DTS next released the 11.1-channel Neo:X format. DTSNeo: X uses the existing hints in 5.1 or 7.1-channel audio tracks to create height and width channels for a more "3D" sound. To appreciate the biggest advantage of DTSNeo:X processing, it is best to arrange 11 speakers, 11 amplifier channels, and a subwoofer. DTSNeo: X can also be modified to work on a 9.1 or 9.2 channel configuration.
DTS Surround Sensation
SurroundSensation technology uses a pair of headphones or stereo headphones with two speakers to create virtual center, left, right and surround channels. The surround sound experience can be reconstructed with any 5.1 channel input source using only two speakers. In addition, surround technology can extend two-channel compressed audio signals (such as MP3) for a listening experience that is closer to surround sound.
SRS: Tru-Surround and Tru-Surround XT
SRS Labs is another company that brings innovative technologies to enhance the Home Theater experience (Note: SRS Labs officially merged into DTS on July 23, 2012).
Tru-Surround technology is capable of reproducing surround sound effects with only two speakers using multi-channel encoding sources such as Dolby Digital. The result is not ideal compared to the real Dolby Digital 5.1 (the front and side surround effects are powerful, but the surround sound effect is a bit lacking, the feeling is coming from behind your head rather than from the back of the room). However, for many consumers who don't want to use their six or seven speakers to fill their rooms, Tru-Surround and Tru-SurroundXT do offer a solution that allows them to enjoy in a normal limited two-channel listening environment. To 5.1 channel effect.
SRS ring surround and ring surround II
On the other hand, CircleSurround achieves a surround sound effect in a unique way. Dolby Digital and DTS achieve surround sound through precisely oriented speaker positions (specific sounds are derived from specific speakers), while circular surrounds emphasize sound immersion. In order to achieve this effect, the usual 5.1 audio source is encoded as two channels, then its decoding is restored back to 5.1 channels, and then redistributed back to 5 speakers (and subwoofer), in this way to create a more A sense of presence without losing the directivity of the original 5.1 channel source material.
The result is more ideal than the Tru-Surround or Tru-Surround XT.
First of all: panning sounds, such as in-flight airplanes, high-speed cars or trains, sound the same when moving in the sound field; usually in DD (Dolby Digital) and DTS formats, panning sounds from one When the speaker moves to the next one, the phenomenon of "sinking" will occur.
Moreover, the transition from the back to the front and from the front to the back is also smoother. Furthermore, ambient sounds, such as thunder, wind and rain or wave sounds, are better filled with sound fields than DD or DTS. For example, the sound of rain does not sound from several directions, but fills the points in the sound field between these directions, making the listener feel like a stormy center, not just hearing the sound.
The toroidal surround provides an enhancement to Dolby Digital and similar surround sound source materials without compromising the original intent of the surround sound mix.
CircelSurround II further develops this concept by adding an additional rear center channel to provide an anchor point for sound directly from the listener's back.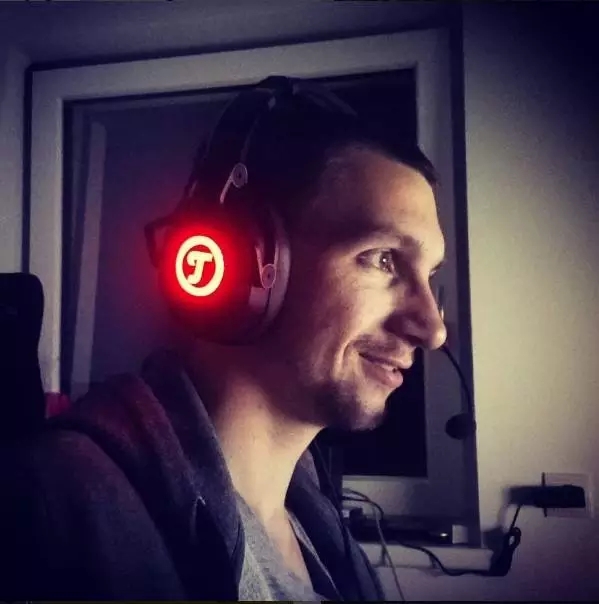 Headphone Surround: Dolby Headphones, CS Headphones, Yamaha Silent Cinema, Smyth Research, and DTS Headphones: X
Surround sound is not limited to large multi-channel systems, but can also be applied to the headphone listening experience. SRS Labs, Dolby Laboratories, and Yamaha provide surround sound technology solutions for headset listening environments.
Often, when listening to audio (whether it's music or movies), it sounds like it's coming out of the mind, which is unnatural. The technology used in Dolby Headphones, SRS Headphones, Yamaha SilentCinema and SmythResearch not only gives the listener a deep-encrusted sound, but also removes the sound from the listener's mind, placing the sound field in the front and side of the head. This is more like listening to a normal speaker-based surround sound system.
In addition, DTS developed the DTS headset: X, which can provide up to 11.1 channels of surround sound experience through any pair of headphones. The headphones used need to be plugged into a listening device equipped with DTS headphones: X technology, such as a smart phone. Portable media player or home theater receiver.
More high-definition surround sound technology: Dolby Digital Plus, Dolby TrueHD and DTS-HD Master Audio
With the introduction of Blu-ray and HD-DVD discs, HD surround sound developed in conjunction with HDMI, DTS (DTS-HD and DTS-HD MasterAudio) and Dolby Digital (Dolby Digital Plus and Dolby TrueHD) The format brings greater precision and a more realistic listening experience.
Blu-ray and HD-DVD discs have more storage capacity, and the HDMI interface has more bandwidth transmission capabilities, which are all possible to take advantage of the conditions required for Dolby Digital Plus, Dolby TrueHD and DTS-HD. True discrete audio playback of up to 7.1 surround sound, while also being backward compatible with older 5.1 channel surround formats and audio and video equipment.
Note: Although HD-DVD is now discontinued, this article is still mentioned for historical facts.
Dolby Atmos and Others Since 2014, another surround sound format has entered the home theater environment, Dolby Atmos. Although based on the previous generation of Dolby Surround format, Dolby Attribution focused on where the sound should be placed in a three-dimensional environment, effectively freeing the mixing engineer and listener from the constraints of the speakers and channels. .
Conclusions to date Today's surround sound experience is the result of decades of evolution in surround sound technology. The surround sound experience is now convenient, practical, and economical for consumers, and there will be more development in the future.